Why should your cleaning tools and utensils be colour coded?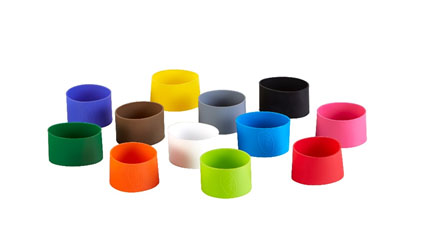 It is a question we're often asked, even though it makes sense to many.
Here is how we answer the question.
The short answer is that it just makes good practical and commercial sense to segregate cleaning equipment, food handling tools and other equipment and utensils into well-planned, color-coded areas because it enables you and your organization to reduce the risk of cross-contamination from one area to another, so you are able to achieve a higher degree of food safety.
The long answer is that in food production and food processing operations, stringently managed systems and procedures are essential to prevent cross-contamination and comply with regulations – and ensure food safety. An effective color-coding system for your work areas, tools and cleaning equipment is a simple way to prevent cross-contamination. It also will make sure you are better placed to comply with GFSI-approved food safety standards.

The General Food Safety Initiative (GFSI) approved BRC, FSSC22000, IFS and SQF food standards all require special measures to prevent cross-contact and cross-contamination.
The BRC Global Standard for Food Safety Issue 8 requires colour coding or labelling for the identification of cleaning equipment.
FSSC 22000 Version 4.1 is comprised of ISO standards that specify the need for controls on cross-contact and cross-contamination.
IFS Food Standard 6.1 mentions that the intended use of cleaning equipment must be clearly identified. Cleaning equipment must also be used in a manner appropriate for avoiding cross-contamination.
SQF Code Edition 8 on Food Manufacturing requires that particular functions, products and zones be kept separate, because of the risks involved.
The use of colour coding of tools and equipment is also in line with the 5S LEAN system, which uses five steps – Sort, Set in order, Shine, Standardise and Sustain – to ensure the correct order, systematisation and ownership in a production process or facility.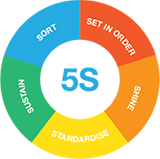 Regardless of which answer leads you to colour coding, the advantages are the same. They include:
Less risk of your products becoming contaminated with microorganisms, allergens or foreign bodies, because you keep steps, sections and areas in the food production process separate.
Reduced risk and fewer costs associated with product rejection and recall, because there is less risk of cross-contamination in your finished products.
Greater speed and efficiency in your processes because the cleaning equipment is easy to locate and is always kept in the right place. This approach also is in line with the HACCP principles about monitoring and checking.
Removal of misunderstandings. A colour-coding system is easy to understand and learn –irrespective of language skills.
Improved safety by promoting a workplace culture that encourages employees to take ownership of their cleaning equipment and work zones.
Extended service life of your cleaning equipment by ensuring it is stored correctly on hooks, hangers or shadow boards.
Lower costs associated with replacing equipment, because it lasts longer.
A reduction in the number of tools and equipment used in food production.
A neat, well-ordered work area, with a clearly visible focus on food safety. This makes a positive impression on customers, authorities, auditors and other visitors.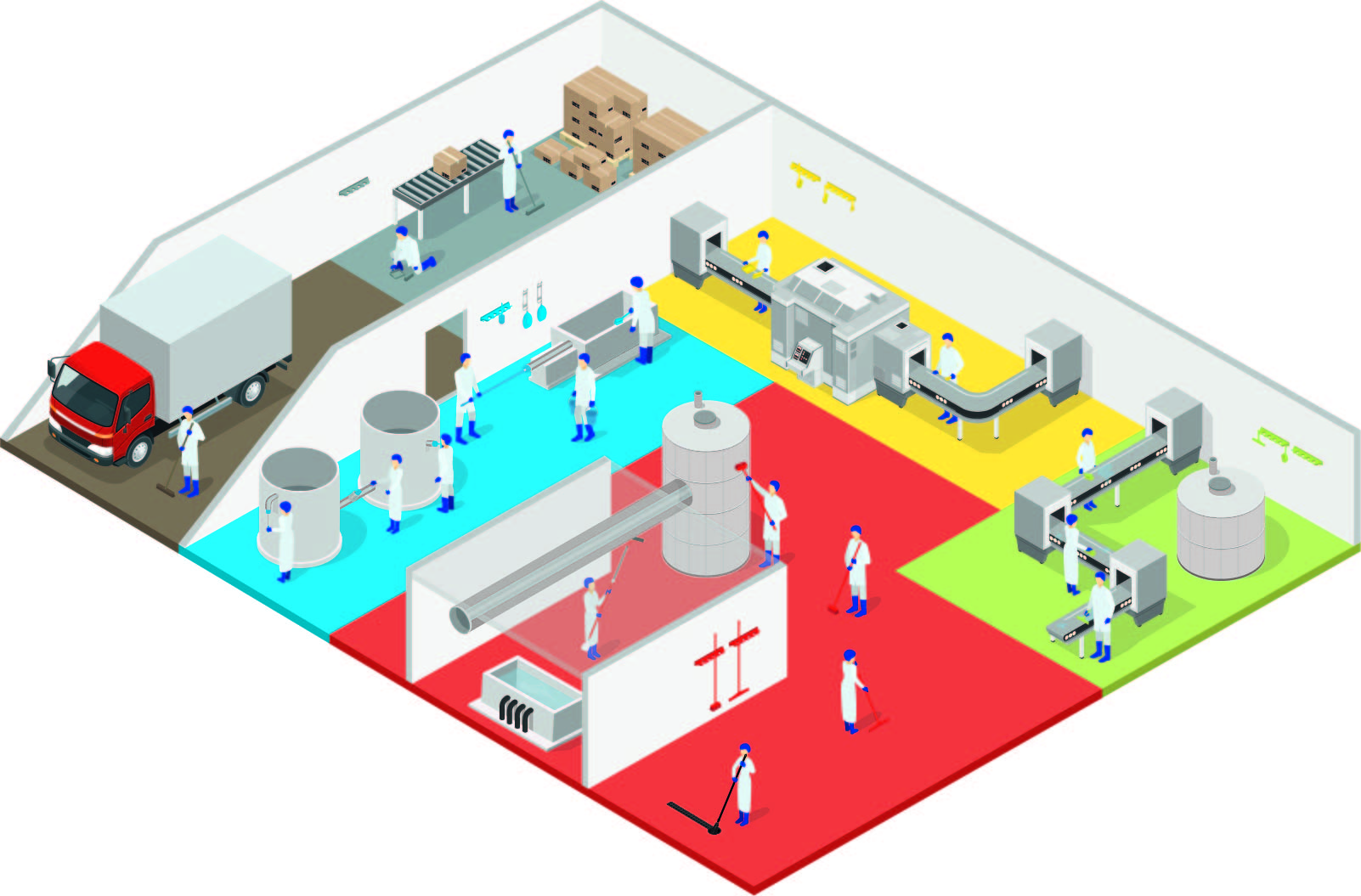 Colour coding results in a more efficient operation and significantly reduces the risk of tainted products getting to market. If that happens, you run the risk of product recalls and/or consumer illness, with big financial impacts as well as significant dents in your company's reputation.
Feel free to contact us at Mathia TGCS and we will visit your facility and carry out a Site Survey. We will develop a custom-designed colour-coding plan to make your operation as efficient, safe and hygienic as possible.