Mathia Trading & General Cleaning Services (MTGCS), originally Mathia General Cleaning Services, was conceptualized in 2001 as a General Cleaning Contractor by Mrs. Hainan de Llave and her husband Mr. Matteo Russo.
The company was highly focused on Pest Control, Sanitation, Disinfection and Air Sterilization.
 MTGCS was servicing various industries specifically on cleaning and restoration of warehouses, and post-construction cleaning of buildings, offices and residential spaces.
The Year 2004 marked the partnership of MTGCS with Vikan A/S of Denmark which brought about the specialization of distributing Hygienic Cleaning Tools made to comply with statutory law.
Few years after this partnership with Vikan A/S, the management of MTGCS decided to channel all of their efforts in the distribution of the Vikan Cleaning Tools and improve using also other innovative technologies, the cleaning, sanitation and sterilization practice within the Food Industry and beyond.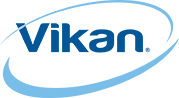 MTGCS is the Sole Distributor of Vikan Hygiene Cleaning Tools for the Territory of the Philippines.
Vikan A/S, with over 120 years of experience in manufacturing high quality, ergonomic and technologically advanced cleaning implements, had made Vikan a world leader in this Industry.
They develop and manufacture a broad range of products for, but not limited to, the following industries:
MTGCS is fully committed in developing the market in the Philippines.
The management have also concerted their efforts in information dissemination by conducting product trainings with Plant Hygienists, Quality Assurance Officers, Sanitation personnel and the like.
The company has regularly launched, through local media and with the participation in Trade Fairs, information campaigns on sanitation, hygiene and cleanliness in general.
Customer Satisfaction is our Mission and to achieve it we deliver, in a market that poses always new challenges, the best cleaning implements and sanitation/sterilization techniques available to us.
Education, Knowledge and Training is our motto.
We will endeavor to provide our customer with all the support we can give for their everyday requirements.